Let us now discover three short Christian Poems of Blessings that celebrate our special relationship with God. The blessings of the faithful, the eternal security granted by our Creator, and the joyous journey of life are all explored in these compositions of blessings.
The first poem encourages us to be merciful and to help those in need. It also motivates us to have a pure heart to see the Almighty Lord. According to the second poem, the Good Shepherd provides us rest, leads us down the righteous way, and ladles His kindness throughout our lives. The third poem advises us not to be afraid of dangerous situations and trust the Supreme Being, who will never let us down.
Poems of Blessings by Maurice Dyson
Blessedness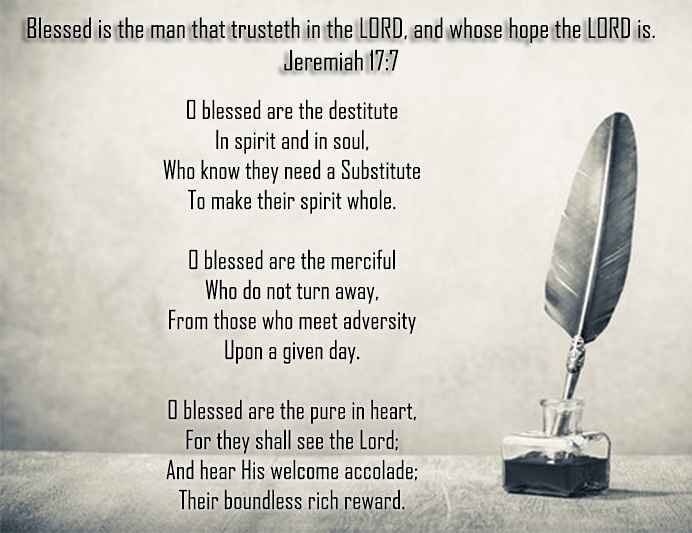 Eternal Security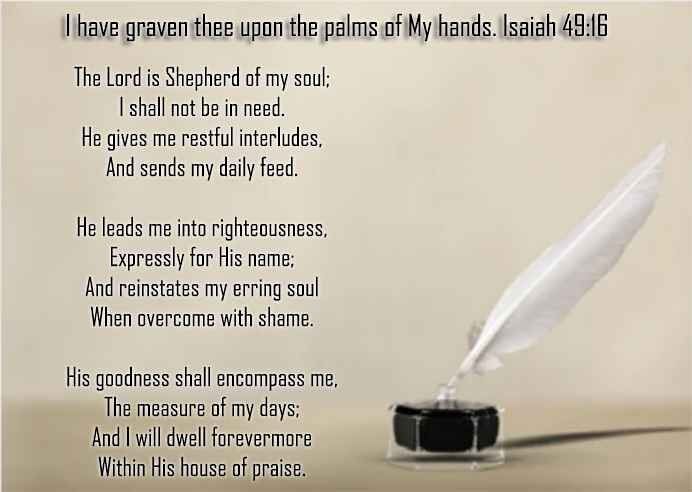 The Joyful Journey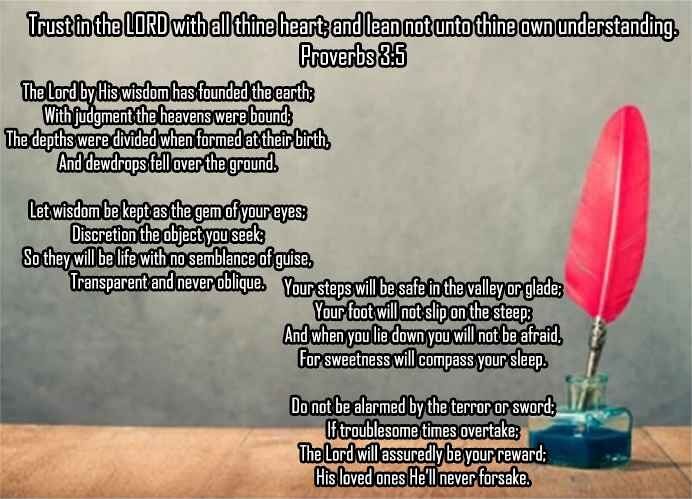 Our eclectic collection of Christian poems contain life-changing Christian teachings, themes, or references. Christian poems are a subtle way to express our thanks to God for His wonderful grace, His wonderful creation, and His beloved Son. When you read these Christian poems, thank our Almighty God for working in your life, setting you free, and helping you become more aware of His presence in you.