The arms of Jesus are outstretched to welcome us into His kingdom of goodness. When we are in the arms of Jesus, we will be shielded from the attacks of our enemies, both physical and spiritual. Our Savior will help us through tough times and will encircle us, binding us close to His great heart of love. The arms of Jesus will restore, refresh, refurbish, rejuvenate, replenish, and renew us. Being with Christ will far outweigh anything the world offers us. Remember, Jesus touches our lives and reaches our souls when they are distressed.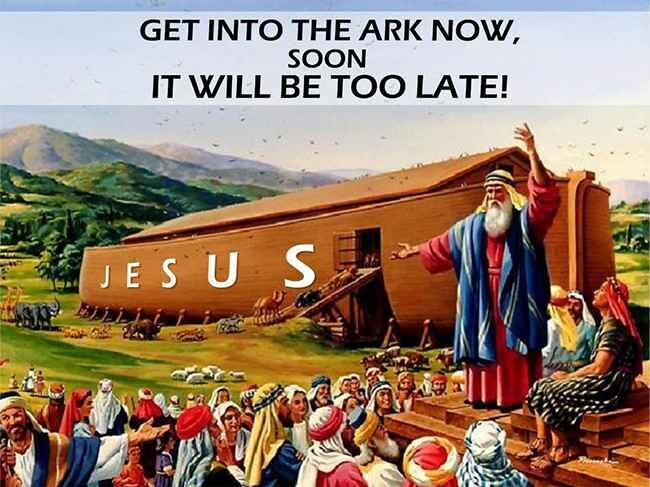 Noah's ark served as a haven for refuge for the peace and order of creation so that what the Almighty created would reenter the world after the Great Flood. Jesus Christ is the ark of salvation for all people who are perishing and an ark of safety to those who believe in the rescuing promise of the Son of the Living God. Our Redeemer will carry us from the slavery of sin to become the children of the Heavenly Father. The Good Shepherd will bring those who believe in Him safely through God's judgment.
Story of Noah's Ark | Safe in the Arms of Jesus
Our Online Sunday School showcases valuable scripture lessons, animated Bible stories, interactive quizzes, mind-blowing facts, simple crossword puzzles, favorite Sunday School songs, and much more. Please share these amazing resources with your friends and family.