Here we discuss the seven types of death mentioned in the Holy Scriptures. According to Webster's dictionary, death is a permanent cessation of all vital functions; the termination of life.
However, according to the Holy Bible, death is not linked with extinction. The two main types of death are physical death, which is the separation of the soul from the body, and spiritual death, which is the separation of the soul from God. The Scriptures also mention other types of death, which are explored below.
7 Types of Death
The Bible refers to death as a person's exclusion from or incapacity to perform or act in a specific sphere. In the Scriptures, seven types of deaths are mentioned:
Spiritual Death: It refers to a person's estrangement from God. All human beings are born spiritually dead as a result of the Fall from Grace due to the actions of Adam and Eve in the Garden of Eden. We have become captives of "the kingdom of darkness" (Genesis 2:17; Colossians 1:13; Romans 6:23).
Positional death: It is defined as the separation from sin and sinful nature. We are made spiritually alive and planted in Christ when we receive salvation. We now have the freedom to serve either our old sinful nature or our new Christ-like nature, which remains with us until we physically die (Romans 6:1–4, 10–11; Galatians 2:20; Colossians 2:12, 20; 3:3).
Temporal Death: It refers to carnality or the separation from God's relationship. We enter temporary death whenever we succumb to the temptation to sin (James 1:15; Romans 8:2, 6, 13; 1 Timothy 5:6).
Operational Death: It is defined as the separation of our profession of faith from our faith practice (James 2:26; Ephesians 5:14; 1 John 1:5–6).
Sexual Death: It refers to the incapacity to operate sexually (Romans 4:19–20; Hebrews 11:11–12).
Physical Death: It is defined as the disconnection of the soul from the body, as well as the inability to function in the physical domain (Hebrews 9:27; Genesis 5:5).
The Second Death: It refers to the judgment of humanity and eternal separation from God for unbelievers (Revelation 19–20).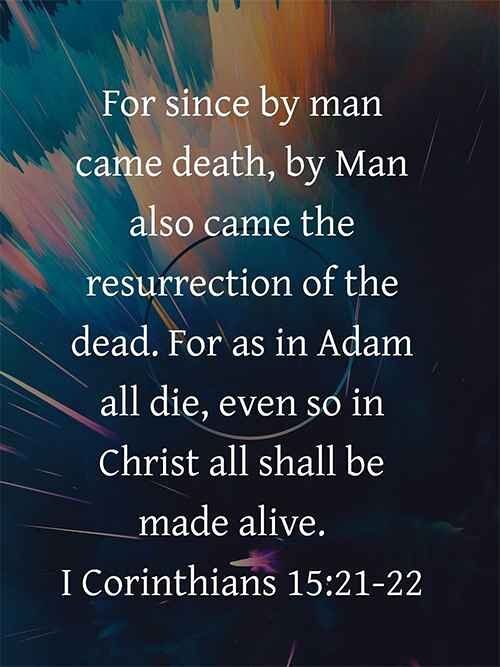 Now that we have learned about the seven types of death, let us accept God's generous offer of salvation so that we can be saved and live with Christ forever. If we are saved, death will bring us into our Savior's presence. The promise of the believer's resurrection is true, and we can look forward to a time when death will no longer exist.
Our thought picker articles will assist you in comprehending the Biblical foundation of teachings, encouraging you to get closer to the Lord, and enabling you to apply Christian moral concepts to everyday situations.