Many of us want to achieve our goals of building wealth, live in our dream homes, be financially secure, and have a comfortable retirement life. However, most of us will fail to achieve those objectives due to the five biggest money mistakes we make in our lives. Everyone messes up when it comes to money management.
Top 5 Money Mistakes and How to Overcome Them
Here we have listed the top five money mistakes to avoid (probably we are making right now) and how to overcome them.
Too many loans with high-interest rates and long tenure — Many of us have too many loans with higher interest rates. We have loans like home loans, auto loans, personal loans, and credit card loans. Most of our income goes towards paying equated monthly installments or EMIs. We need to convert our high-interest debts into lower interest debts through a debt consolidation loan. This will also reduce the number of monthly payments. Having a 10-year mortgage instead of a 25-year mortgage will enable us to save a significant amount of money and help build wealth.
Impulsive spending and lack of a savings plan — We have to spend less than our earnings. We need to make a list of what we need and what we don't need. We should start saving at an early age so that we can increase our monthly savings deposit as time progresses. Moreover, having a savings plan will enable us to tide over emergencies and lead to financial security.
Cashing out retirement plan early — Many of us end up cashing out our retirement funds early to cover bills and expenses, pay off debts, and to cover the mortgage. When we switch jobs, we should not cash out the monies in our company-sponsored retirement plan. Instead, we must either roll the money over to our new employer's plan or move it to an Individual Retirement Account. If we cash out, it will reduce the reducing the number of earnings we would have accumulated in the long run. We should never cash those funds before retirement as it will leave a blowhole in our retirement account.
Lack of budgeting and lack of financial plan — We need to budget our money to control spending leaks, track how much we spend and how much we save, and to manage our debt. We must not skip our loan payments. To accumulate wealth, we need a watertight finance plan. We need to state our objectives, visualize them, and translate those goals into action.
Lack of life insurance and diversification of investment portfolio — Experts recommend that we need life insurance worth ten times our income. This will cover the financial risk our family will face in case of any untoward incident. Diversification of our investment portfolio should be part of our wealth creation strategy and this enables low-risk, moderate, and guaranteed yields.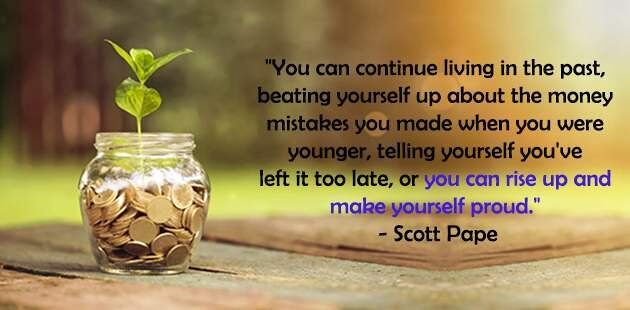 10 Simple Money Management Tips
Create a budget
Use your budget plan
Understand your expenses
Understand your income
Give yourself a limit for unbudgeted spending
Track your spending
Remove unnecessary expenses
Save up for big purchases
Don't commit to any new recurring monthly bills
Use a tool or personal finance app
If you are struggling to make your ends meet, the above money management tips will help you get on the right track to financial freedom, achieve your economic goals for the year, save money and stop wasting it in ways that don't add value to your life. Money mistakes will ruin your finances, however, better money management will help you turn around and assist you in seeing it through the end.
Money plays an important role in everyone's life and managing it properly is critical to our life's success. So, don't let your money mistakes get you down, hold you back, or come back to haunt you.
Check our life-transforming career building, skills training, and personality development articles and courses.
Our articles on personal finance will lay a solid foundation for your financial success, independence, and security. They will help you control your budget, save more money, invest intelligently, and multiply your wealth.