Here we present a short poem, A Lenten Prayer, by William Arthur Ward. During this Lent season, we must strive to live the true purpose of Lent and reject our sinful desires, and believe in God's amazing forgiveness that is available to everyone through the suffering, death, and resurrection of Jesus Christ. We should ask the grace of our Almighty Father, show mercy and compassion to our fellow humans, and selflessly serve God's creation.
Lent is a time of fasting and also a joyous season of feasting. During this Lent season, we should fast from certain things and feast on others. We must turn to God with all our hearts and follow His commandments and laws to receive the fullness of His grace and love.
During this period of prayer and fasting, penitential prayers play a pivotal role in devotional practice. We must use this inspiring poem (a Lenten Prayer) as an honest confessional prayer by pausing after each phrase that begins with "Fast from…" and question ourselves whether we need to admit and turn away from that particular thought and behavior. We must plead with God to gift us with His presence and transform us according to the phrase that follows and begins with "feast on…"
A Lenten Prayer Short Poem by William Arthur Ward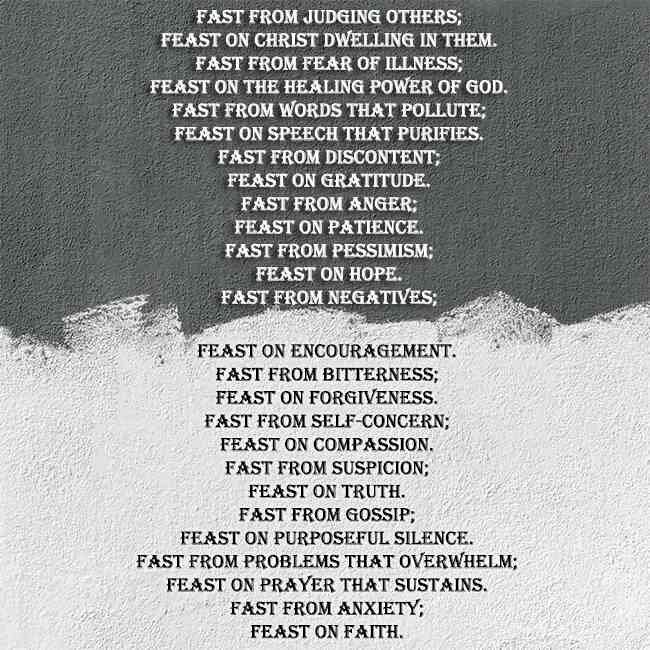 Brief Biography of the Author of this Short Poem
The author of this short poem, A Lenten Prayer, William Arthur Ward (1921-1994), is one of America's most quoted writers of inspirational maxims. He has written more than 100 articles and meditations. His works have been published in magazines such as Reader's Digest, This Week, The Adult Teacher, The Christian Home, Science of Mind, The Upper Room, Together, The Christian Advocate, and The Methodist Layman.
During this Lent period, say the Prayer of St. Ephrem the Syrian every day.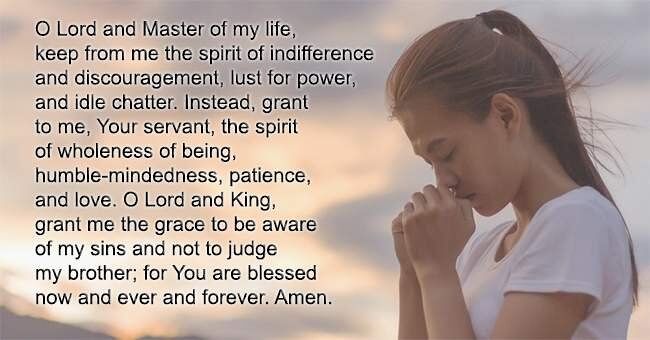 Our wide collection of selected Christian Poems on a wide variety of Christian teachings, themes, and references will surround you with hope and inspiration and encourage you to be more faithful and grow deeper in God's love.