Here we present a Short Story for Kids that teaches children that they should not boast of their good deeds.
The Boy and the Carpenter — Short Story for Kids
One cold morning, a carpenter was working in the harbor doing some minor repairs on a ship. Suddenly, he was startled by the noise of water splashing. When he looked in the direction of the sound, he noticed that a little boy had fallen into the water. Immediately, he dropped his tools and jumped into the water.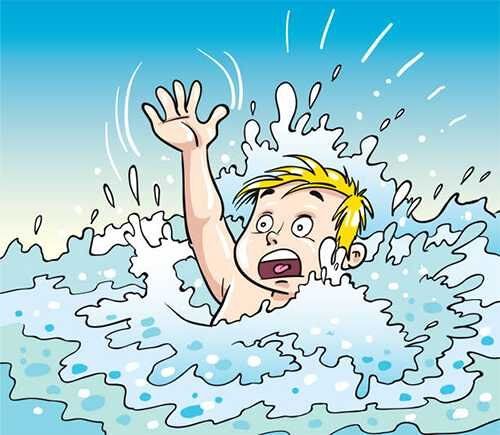 He pulled the boy from the water, placed him on the floor, and started cardiopulmonary resuscitation (CPR) as the boy was unconscious and had stopped breathing. After a few moments of silence, the boy started crying and vomited water. By this time, a few people had gathered around them. Some of them knew the boy and where he stayed. They called out his name, and he responded confidently.
Knowing that the boy had become fully awake and conscious, the carpenter left the place and continued his work. He did not have dry clothes, so he worked with his wet clothes on until his shift ended in the afternoon. He went home for lunch, where he changed his clothes and took his midday meal.
His wife asked him why his clothes were wet. He kept silent and did not reply. His children were surprised by his behavior as he always used to talk about the happenings in his workplace after he comes back from the harbor. However, the carpenter never said anything to anyone about what happened that morning.
After some time, the carpenter and his wife went to the market to buy some vegetables. When they came home, to his surprise, he saw the boy whom he had rescued from a watery grave waiting for him with his parents. As soon as the boy saw the carpenter, he shouted, "This is the man who saved me from drowning." The boy's parents profusely thanked him with tears for saving the life of their child.
When his wife asked him why he did not tell her anything about the incident, he said, I did not want to publicize my action as I was not looking for accolades. He believed that any good deed done will be void of virtue if it receives credit.
Moral of the Short Story for Kids
In our Good Lord's Words, "let not thy left hand know what thy right hand doeth"(Matthew 6:3) should be the motto of our actions. When we pride ourselves on our virtuous actions and boast of them, we lose all merit in God's sight.
We hope that this short story for kids will grab the attention of children with its illustration and a moral story they can relate to. This short story for kids will teach youngsters as well as adults the art of storytelling. We believe that this short story for kids will cultivate children's healthy thinking, enrich their imagination, improve their expressiveness, educate them on social skills, and create a culture of reading.
Check our wide collection of Moral Stories that will inspire you and your children to do great things for the good of others. These stories for kids are motivating stories that will teach valuable lessons.