In these times of conflict and struggle, we share five powerful prayers for peace. These prayers for peace will enable us to implore the Lord Almighty to heal this world scarred by sorrow and suffering, hatred and bigotry, fear and insecurity, and overwhelming negativity.
Families and nations are ripped apart by conflict and disaster all across the world. About a billion people live on this earth experiencing war, violence, or civil unrest. In the most vulnerable areas in the world, children, families, and communities struggle for peace and stability and are unable to meet their fundamental needs. We must turn to God to change this situation and place our trust in the power of His goodness to overcome evil and in the might of His love to overcome hatred.
Many times we are not able to help those in need due to various reasons. However, we can pray for those who live in conflict hot spots. These prayers for peace will enable us to plead with the Heavenly Father, who is compassionate and merciful, to help those experiencing hardship and adversity.
These prayers for peace will assist us in entreating with the Supreme Being to provide the ability to be gentle, supply the power to be forgiving, give the patience to be understanding, and grow the perseverance to endure the consequences of holding to what we believe is right.
May our Lord God grant us peace and unity.
Prayers for Peace
A Prayer for Persons Suffering from War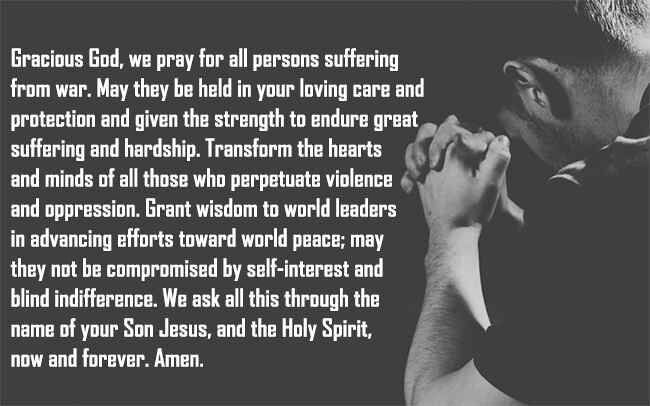 Pope John Paul II's Prayer for Peace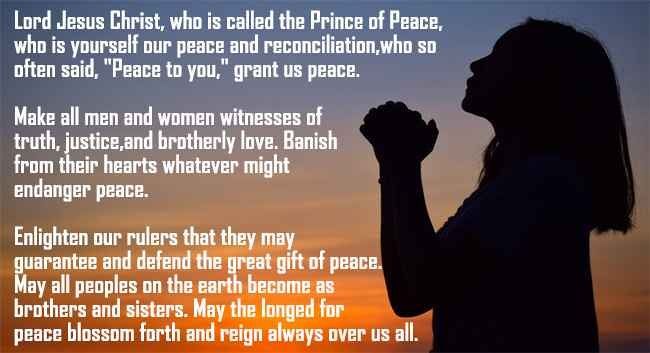 A Christian Reflection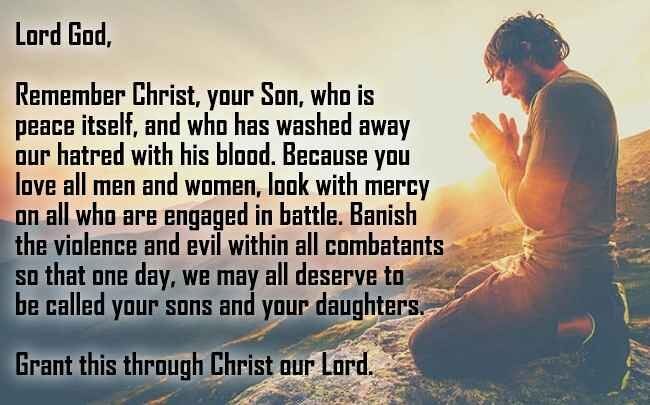 Refugees and Victims of War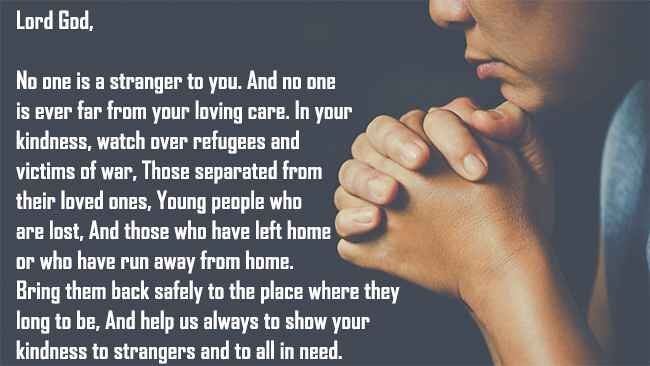 Pray for People In Conflict Zones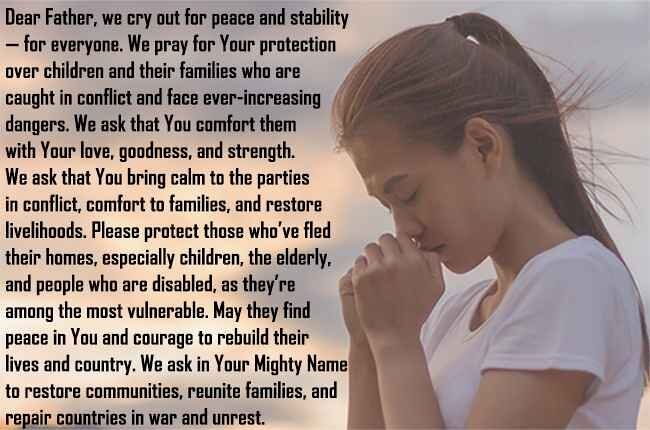 If you're not sure how or what to pray, look at our most thought-provoking prayers, which are designed to inspire and support your prayer life during difficult times. Remember that the Holy Spirit intercedes for us, and even if you cannot find the words to pray, the Absolute One understands your heart.
Do you find yourself struggling with how to pray and what to pray for? Read our popular prayers for various situations and needs that are directed to fulfill personal needs or deep spiritual enlightenment. These prayers will comfort, help, and guide you when you are worried, suffering loss, or facing uncertainty in your life.