Here are seven powerful war prayers that will provide soldiers and anyone fighting enemies in conflict zones with an incredible source of hope and strength during battle.
These war prayers to our Heavenly Father will undoubtedly bring comfort to people's hearts and alleviate the agony that surrounds them. During times of conflict, conditions appear grim and hopeless, and believers in Christ should pray to their Creator, asking for the Almighty's light to shine through the darkness that surrounds them at every turn.
These war prayers will aid people in their search for hope, faith, inspiration, and comfort in the face of adversity.
By calling on the name of the Lord, people can use the powerful weapon of prayer to overcome the obstacles they face.
These earnest and fervent petitions will prepare people to fearlessly engage in the struggle ahead. People's spiritual lives will be strengthened as a result of these war prayers since they will build an intimate connection with God.
Supplication, intercession, praise, and thanksgiving are all included in these war prayers. These petitions inspire people to seek the Lord and call on him every day, praying for strength and protection. Remember that words have the power to move mountains and that each petition brings us closer to the Supreme Being.
Simple and Devout War Prayers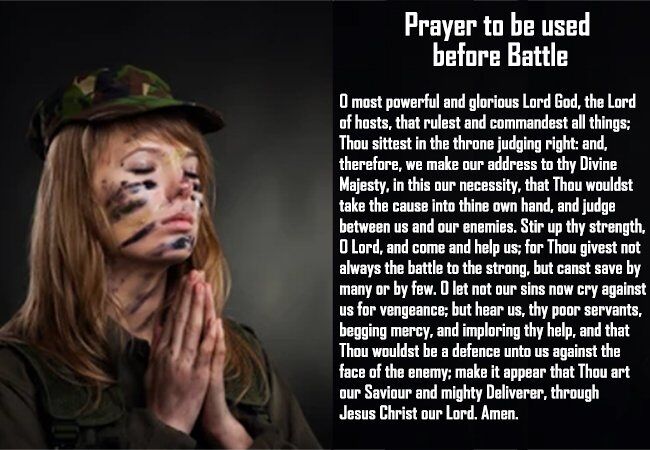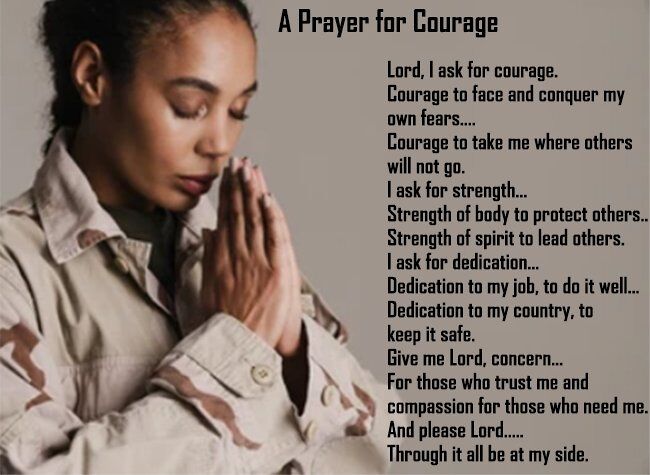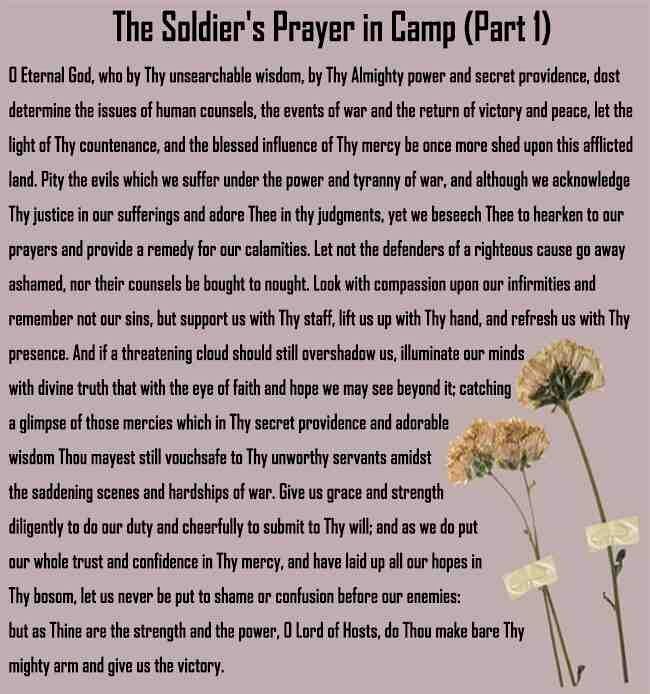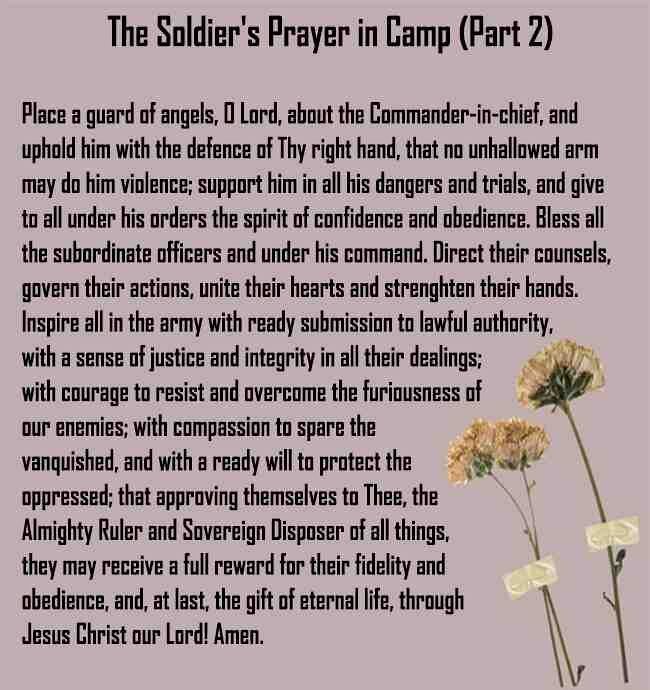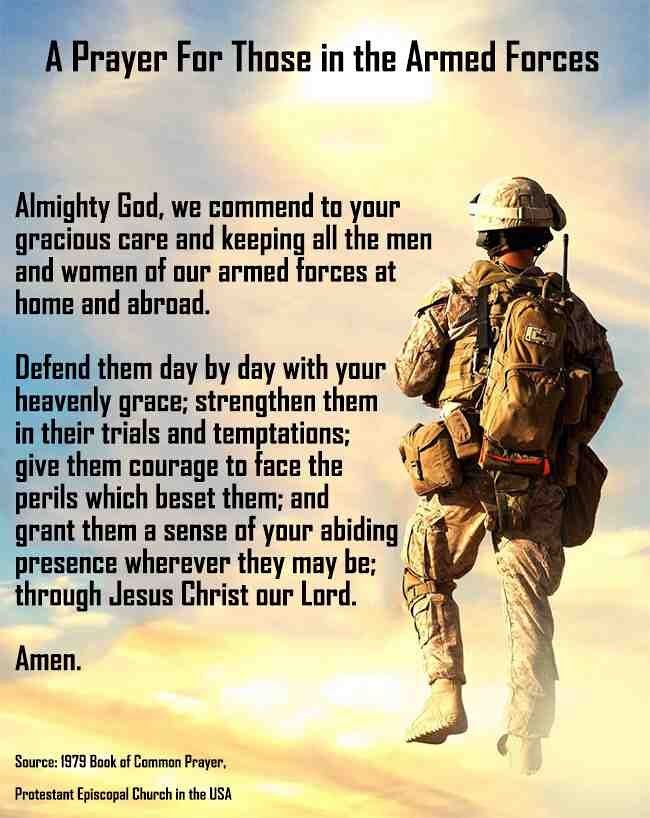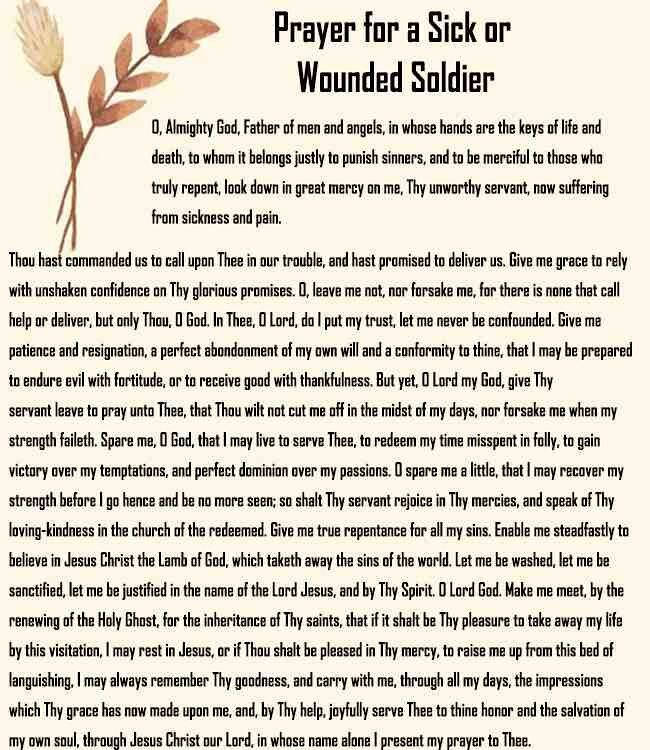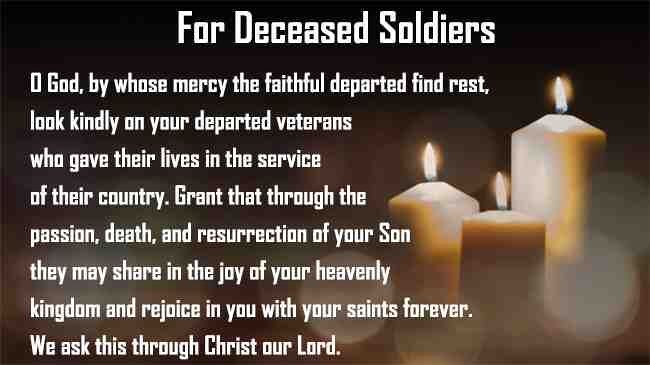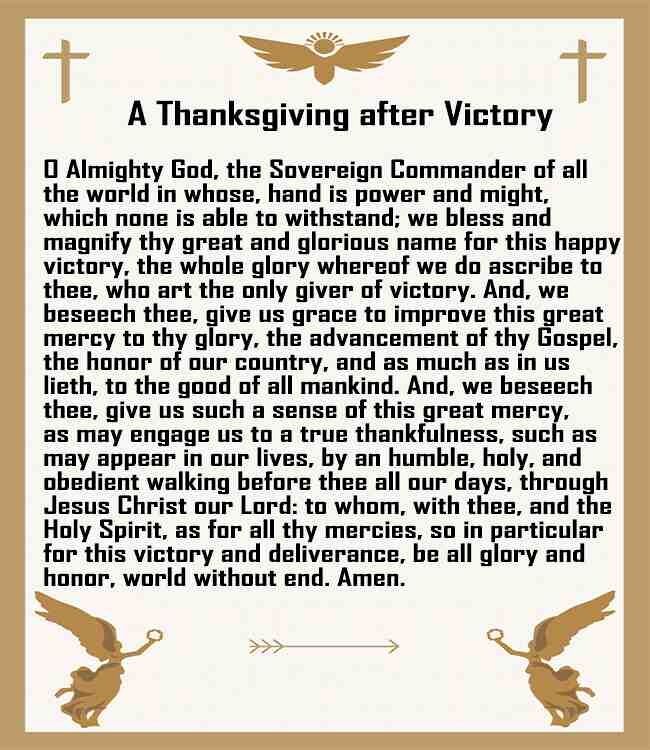 The Soldier's Psalm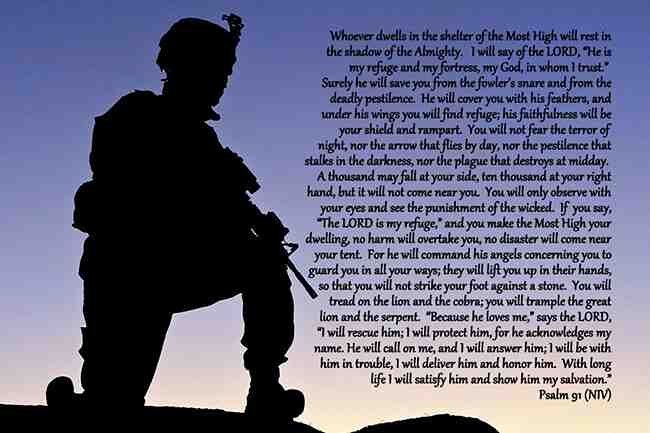 If you're not sure how or what to pray, look at our most thought-provoking prayers, which are designed to inspire and support your prayer life during difficult times. Remember that the Holy Spirit intercedes for us, and even if you cannot find the words to pray, the Absolute One understands your heart.
Do you find yourself struggling with how to pray and what to pray for? Read our popular prayers for various situations and needs that are directed to fulfill personal needs or deep spiritual enlightenment. These prayers will comfort, help, and guide you when you are worried, suffering loss, or facing uncertainty in your life.