The Sodom Gomorrah story teaches us an important lesson because it reveals that sin spreads and destroys the lives of human beings whom God loves so much and He will, sooner or later, bring judgment on transgression and evil to rid the world of wickedness.
However, our God is merciful and just to forgive if we repent of our sins even though we have rebelled against him because of the true and pure sacrifice of our Lord and Savior Jesus Christ.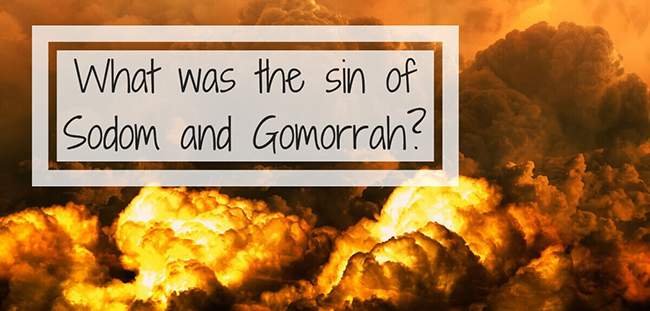 The Sins of Sodom Gomorrah
Sodom Gomorrah were two cities of the plain that were destroyed for their grave sins. In Ezekiel 16:49–50 the Almighty God, says, 49 "Behold, this was the iniquity of thy sister Sodom, pride, fulness of bread, and abundance of idleness was in her and in her daughters, neither did she strengthen the hand of the poor and needy. 50 And they were haughty, and committed abomination before me: therefore I took them away as I saw good."
According to the Epistle of Jude 1:7 "Even as Sodom and Gomorrah, and the cities about them in like manner, giving themselves over to fornication, and going after strange flesh, are set forth for an example, suffering the vengeance of eternal fire."
These following were the sins of Sodom and Gomorrah.
Pride (arrogance)
Abomination
Lack of Hospitality (Malicious Hatred Toward Outsiders)
Gluttony
Fornication and Adultery
Sexual Perversion – Departing from the course of nature, and going after that which is unnatural
Lies and filthy conversations
Idleness
Refusing to help the poor
Corruption and wickedness
Read the most well-known Bible Stories in Pictures and learn life lessons that will empower you and restore your faith.