God made the wild animals according to their kinds, the livestock according to their kinds, and all the creatures that move along the ground according to their kinds. And God saw that it was good. Genesis 1:25
Polar bears (Ursus maritimus, meaning sea bear), are carnivorous bears with a long neck, relatively small head, strong legs, large flattened feet, and a short tail. The boar (adult male) is about two times larger than the sow (adult female) and weighs between 410 and 720 kg (900 and 1,600 lb). It reaches a shoulder height of 5.3 feet (1.6 meters) and grows to 7 ft 10 in–9 ft 10 in (2.4 to 3 meters) in length.
Cubs remain with their mothers for around 30 months (two-and-a-half years) and learn to hunt and survive in one of the world's harshest environments.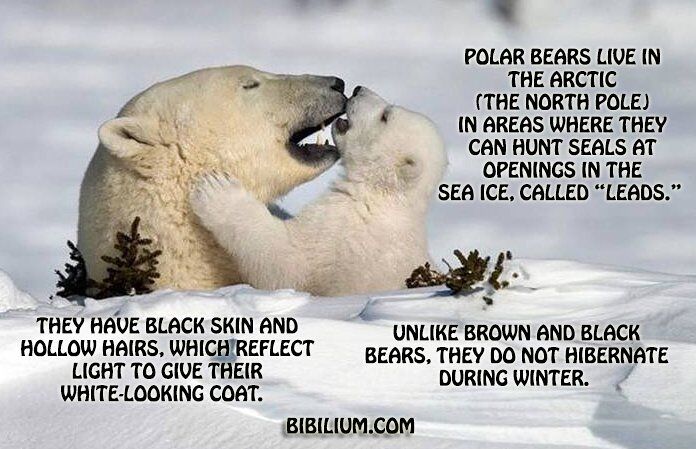 Hear the king of the arctic – the majestic polar bear's roars and growls.