The Story of Esau and Jacob in Genesis 25 is one that is characterized by favoritism, conditional acceptance, and sibling rivalry. The Story of Jacob and Esau is an intriguing one in which the eldest son sold the birthright.
In the past, the birthright of the eldest male child was considered of very great value. He becomes the head of the clan after the death of his father and gets a double share of the inheritance. Esau was foolish enough to reject this reward as sold his birthright for stew. The Bible says, "He ate and drank, and rose and went on his way." He did not give a second thought to what he had done. He regretted the act only much later.
Lessons from the Story of Esau and Jacob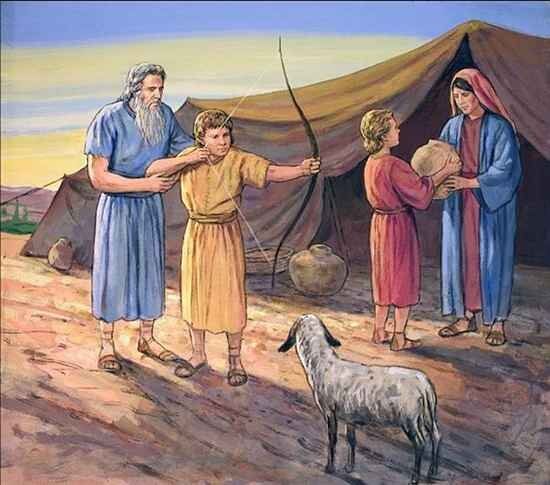 Here are three lessons you can learn from this episode in the Bible.
The meaning of the name Jacob is "supplanter." He lived up to his name by seizing on Esau's moment of weakness and offered to feed him in return for Esau's birthright blessing. In the end, Jacob got the birthright from Esau with a bowl of lentil stew (lentil soup). This teaches us that we should never allow situations to cloud our judgment and refrain from making silly decisions that will greatly affect us and the generations to come. The Story of Esau and Jacob instruct us that we can lose great blessings if we do not appreciate them.
Do you know that the choices we make in our lives determine our future? We should never trade our time and abilities for fleeting pleasures and unnecessary wants. In the end, we will come up empty. If we live for God's kingdom and righteousness and strive to fulfill His purpose, we will be satisfied with the unparalleled joy and peace, which our Savior gives us, which no one can take from us. The Story of Esau and Jacob shows that even small choices have dramatic consequences in the future.
We all make the mistake of thinking that certain things are essential in our lives without which we will lose every good thing in our lives or sometimes live itself. Esau was driven by hunger and emotion when he foolishly sold his birthright to Jacob. Esau thought that if he did not eat, he would die. He would not have died, as God would have cared for him and given him the food as he was a descendant of Abraham, the Father of Faith. Esau did not place a high enough value on his birthright. He moved away from God's destined path for him and became spiritually defiled. The Story of Esau and Jacob enlightens us that we must value our spiritual inheritance as the most precious thing in our lives and not give it up for anything.
Read the most well-known Bible Stories with Pictures and learn life lessons that will empower you and restore your faith.