Here we present 2 Prayers for Fasting during the Lent days. These prayers for fasting will provide powerful breakthroughs, eliminate every limitation that is holding us down, and transform our lives worthy to be used by the Master.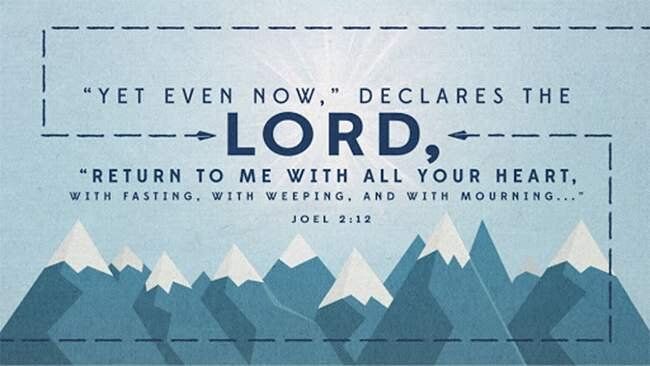 What is Fasting?
Fasting is a spiritual discipline that believers have to incorporate into their lives. Fasting is not just reducing or eliminating our intake of food but involves humbling ourselves before the Almighty Creator. Fasting helps us connect with our Lord and open our hearts to allow Him to speak to us and develop a deeper intimacy with Him.
Fasting combined with reading God's word and avoiding any form of distraction will enable you to spent quality time in communion with the Lord during the Lent days. We can make fasting more meaningful and spiritually rewarding during the Lent days if we set our objective for the fast, make a spiritual commitment, prepare ourselves physically and spiritually, create a clear schedule, end our fast gradually, and have faith in God that He will answer our prayers.
Prayers for Fasting During Lent Days
Prayers for Fasting #1 — Prayer for Overcoming Temptation and Sin
Dear Loving Father,
I enter Your presence with sincerity and reverence. I fall at Your feet with humility and gratitude. I thank You for helping me during this period of fasting physically, spiritually, and emotionally. Please reveal Your truths to me and let me buried deeply in Your love. Help me to hear Your still voice and follow where You lead. Thank You, Lord, for giving me peace and happiness in my soul.
Lord I know that You are a holy, just, and righteous God who is blameless in Your ways. Lord, I need Your strength to defeat the sins in my life that I am struggling to overcome. I know that Your power is made perfect in my weakness, and I cannot defeat these sins on my own. I confess my sins to you and plead with You to rescue and save me from my sinful nature. Please help me to flee from temptation at the moment my heart longs to sin. Deliver me from the plans of the evil one and provide me refuge in the shadow of Your wings.
Set me free from temptation, sin, and unholiness. In the bondage-breaking, freedom-giving, mighty name of Jesus, Amen.
Prayers for Fasting #2 — Prayer for Healing and Miracle
Dear Heavenly Father,
I give all praise, honor, and glory to You, my immortal, invisible, only true and living God. Please console me in this suffering and bless the methods used for alleviating my pain and discomfort. Lord, I believe that You are a miracle-working God for Whom nothing is impossible. Your Living Words speak of healing and restoration, and I ask You to cleanse, purify, and renew me. Your only begotten Son, our Lord and Savior Jesus Christ, suffered for my sins on the cross, and I plead for healing by His stripes.
During His time on earth, He healed the sick and raised the dead. Look upon me with mercy, let Jesus' healing hands lay upon my body and mind, and let Your life-giving spirit enrich every cell in my body and the depths of my soul. Remove all sicknesses and evils and remain as my rock and anchor forever.
Bring wholeness and strength in my life, until it overflows, with a loving touch from Your Almighty Hand. I trust in your immeasurable goodness and long to dwell in your gentle embrace. Walk closely with me during this journey of healing and recovery, which I know is possible only through Your Power and Might.
I ask this in the name of Jesus Christ our Lord, who reigns with You and the Holy Spirit, one God, now and forever. Amen.
Our articles on Lent will help you understand the need for God's presence in your lives and use this season as a time of repenting, sobriety, refocusing, and renewing. Practice prayer, observe fasting, give up something, and assist those in need.