Here we discover 4 simple steps to calculated risk taking and 10 Bible verses about controlled risk taking.
In a world full of ambiguity and uncertainty, where everything is a risk, we should take calculated risks and expect good results or we stand out to lose on opportunities and get nothing. We should live with courage and take risks so that we will not regret it later in life. Let us first understand the meaning of risk taking.
Meaning of Risk Taking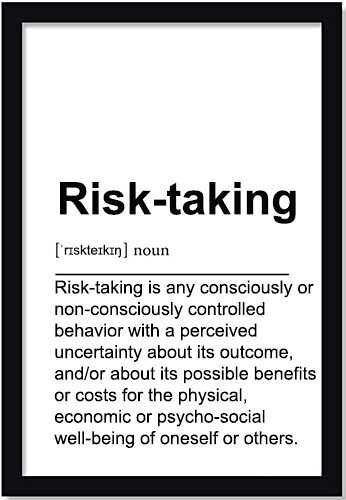 We should stop procrastinating and get out of our comfort zone. We face many types of risks on this earth: relationship risks, business risks, career risks, family risks, health risks, education risks, financial risks, and so on. However, we should trust that God is with us and He will help us whatever risks we are facing.
The following simple steps to calculated risk taking will change your outlook about risks and how we can effectively respond to them.
4 Unique Steps to Calculated Risk Taking
All of us want to improve the quality of our lives; however, we do not understand that to achieve it, we need to change our passive attitude and take risks. You need to be creative and take calculated risks to implement changes in your life. Many of us fear change and losing control. You can overcome this by following the four simple steps given below.
Do a risk-consequence analysis

– You need to list all the possible decisions and results to get clarity on the risks and liabilities. This will help you to find the various ways in which things can go wrong and mark the risky zones.

Get different points of view

– You need to talk to people who are not aware of the risk in addition to people who will be affected after you take the risk. This will help you to get different perspectives and analyze the decisions.

Find new rules

– You need to be creative in finding new rules without flouting the existing rules. Strictly adhering to rules impedes our ability to take risks or be creative.

Learn from mistakes

– Learn something from every mistake you make. You need to begin by taking smaller risks, make mistakes, and learn from it. This will help you to behave maturely when faced with difficulties.
10 Bible Verses About Risk Taking
God uses people who are willing "to step out in faith" and do His work and serve His interest. We should believe that the Almighty Lord is with us and that He can help us in any situation. Remember, God is greater than any problem we face, and He is always in control. Risk taking tests our faith when many events in our life make us unsure. We should look to the Supreme Being as our only source of direction and strength. These Bible verses about risk taking will provide us guidance and assurance reminding us of God's faithfulness to protect us, provide us, and keep us safe from all troubles and enemies.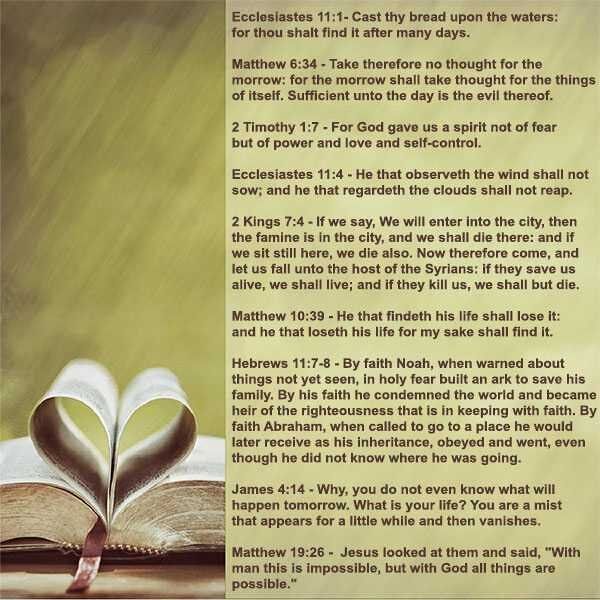 Our collection of Bible Verses by Topic will encourage you to read the Word of God daily, will target the very issue you are dealing with at the moment, and motivate you to find your strength in Jesus Christ.