Based on recent recruitment trends, we have listed the top 10 skills in demand. Organizations are now placing a lot of importance on recruiting candidates with the right skill sets and competencies. Though specific knowledge and abilities are required for working in certain sectors, there are some key generic skills and attributes that are universally sought by organizations.
However, we do know that our God is the infinite source of wisdom and knowledge. So, pray to Him to help you learn and practice all the necessary skills to face the world and be a living blessing.
The Bible Says in James 1:5
If any of you lacks wisdom, you should ask God, who gives generously to all without finding fault, and it will be given to you.
Here are the Top 10 Skills in Demand
Here are the top 10 skills employers are looking for when they are hiring (in no particular order).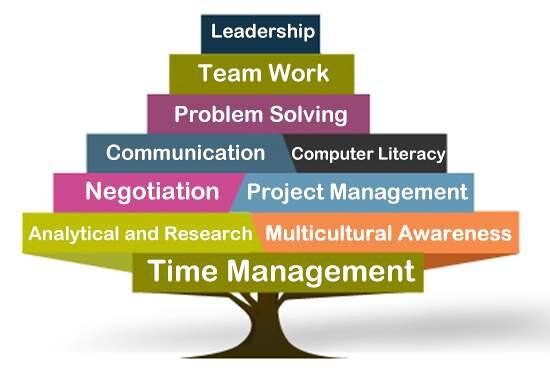 Communication (Skills in Demand #1) – It denotes the ability to communicate verbally and in writing, and also in listening. It is about being concise, clear, and focused. We have to synthesize data and then smartly communicate our ideas in a way that people can understand. We need to modify our message for the target audience. Conveying our ideas effectively whether in writing or orally is very valuable. Excellent communication skills are the foundations of key employability skills, such as teamwork, client management, and leadership. Remember, communication is not just what you say; it is also how you present yourself and how you listen to the views of others.
Problem Solving (Skills in Demand #2) – It denotes the ability to resolve issues regarding the job process discreetly on a day-to-day basis. Critical thinking and creativity play major roles in making smart decisions and taking appropriate action to solve problems. This ability encompasses not only analytical skills such as gathering and evaluating information but also the aptitude for coming up with innovative solutions to resolve concerns or complaints fairly, consistently, efficiently, and promptly. Employers value people who can approach problems from different angles and stay in tune with their own emotions and have empathy for the emotions of others.
Teamwork (Skills in Demand #3) – It denotes the ability to work in a team, manage responsibilities, and delegate tasks to others. Working in an organization means that you cannot work solo. The capacity to work together with others toward a common goal is an important skill. We need to be team players building positive working relationships by not only listening to others but also carefully instruct them during the job process. We have to work with others despite differences and opposing points of view such as politics, personalities, and work styles. Managing and delegating tasks to others would help everyone achieve their team targets. Collaborating proactively will help us work efficiently even with cross-functional teams by exhibiting understanding and patience.
Analytical and Research (Data Management) (Skills in Demand #4) – It denotes the ability to obtain, process, and analyze information and quantitative data. Our world is data-oriented, and the capability to understand, research, translate, and compile data is one of the most valued skills in any industry vertical. Data is any information that has meaning within a specific context. We need analytical skills to work with various kinds of information, recognize patterns and trends, and infer meaningful interpretation. Data analysis can be done across all industries and can pertain to the study of a product trend, spreadsheet analysis of an organization's customer care function, or how the organization's social media platform performed during a particular period. There are also lots of opportunities in data mining companies that collect and manage information for people with analytical skills.
Computer Literacy (Skills in Demand #5) – It denotes the ability not only to work with elementary computer programs that involve word processing, presentation, and spreadsheet (usually MS-Office programs) but also to have an overall understanding of cloud computing concepts and a limited knowledge of entry-level programming languages, such as HTML and CSS. Whether we like it or not, the world is moving into the cloud very quickly, and having a solid knowledge of how the cloud works and its best practices would surely keep us ahead of everyone in our organization. Many companies take blogging seriously as part of their marketing tactic, and basic knowledge of HTML or CSS will help us contribute to the organization's blog by suggesting design elements or format of a blog post. In this new age of development, valuable IT skills are highly coveted by organizations.
Multicultural Awareness (Skills in Demand #6) – It denotes the ability to understand people and demonstrate sensitivity toward people from diverse cultures and background. Employing critical verbal and non-verbal communication skills to create collaboration and team spirit will keep us effective and productive. We should learn about practices relating to accommodating cultural differences, reducing prejudice and using of stereotypes, and fostering a cohesive workforce. Attending cultural sensitivity programs will help us to prevent discrimination, encourage diversity, and cope effectively with unfair practices. In a globalized world, it is essential that we know languages other than our native language that will assist in dealing with foreign clients and investors who are more comfortable when we speak their language.
Project Management (Skills in Demand #7) – It denotes the ability to comprehend the full scope of projects and manage them from concept to completion. With remote working being the new trend, it has become harder for team leaders and managers to keep tabs on every project, which is in progress. Having a workforce, which is skilled at project management tasks such as timeline planning and budgeting will make things easier for the organization. Being detail-oriented and organized, with excellent follow-up skills will set us up to assist others. We need to become competent with at least one or two project management systems so we can move into a management role later.
Time Management (Skills in Demand #8) – It denotes the ability to use our time effectively and productively while creating processes and tools to increase efficiency. Knowing when and where to direct our efforts by organizing our workload, prioritizing our time, and calculating how much can be logically done in a day will help us to be successful in our work. With the advent of remote work, we have to gain the trust of our organization by getting the work done on time without supervision. With multiple distractions such as smartphones, social media, and over-the-top (OTT) platforms, we need to prove that we can continue our tasks and stay on target. Organizations are faced with competing priorities, and our progress depends on others completing their tasks. So the capacity to multitask between several projects and accommodate additional work by using our time wisely is considered a valuable asset.
Leadership (Skills in Demand #9) – It denotes the ability to motivate teams, take charge of difficult situations, lead by example, and adhere to high standards. Leadership qualities include teaching, coaching, motivating, and supervising. We need to cultivate the ability to motivate others toward a common goal, measure priorities, assign and delegate tasks, and organize resources. The primary difference between a leader and a manager is that leaders define and convey the vision, while managers set the objectives as per the vision of the leaders and determine the individual tasks of the team members, establish the required standards and deadlines, and monitor the performance of each team member. Leaders always see the big picture and inspire others to perform the tasks assigned to them. Leaders also enforce processes and ensure that everyone is in alignment with the overall vision of the organization. They provide a roadmap for success and empower others to achieve the goals. Remember to become a good leader, it takes time, consistent effort, and experience.
Negotiation (Skills in Demand #10) – It denotes the ability to influence, convince, and persuade others to discuss and reach an agreement. Negotiation comprises four key elements that include strategy, process, tools, and tactics. We need to understand where the other person is coming from so that both parties get what they want. Working out compromises will help people feel positive about the outcome. Negotiation requires listening actively, advocating effectively, and keeping cool in tough situations. Any workplace brings together a diversified group of people who have competing interests, and the job of an excellent negotiator is to get these different interests on the same page so common goals can be accomplished. Budget discussions, resource allocations, and timelines are always points of conflict and can cause adverse and counterproductive effects if not handled judiciously. However, we should firmly hold our line with minimal compromises so that we do not damage our relationships in the workplace.
More Key Skills in Demand
Knowledge of Digital and Social Media – It denotes the ability to work with social media tools that will help us stand out at work, build a strong network, and increase our value to the company. It will enable us to work professionally in a fast-paced environment. We can interact with colleagues through social media platforms that allow us to network with others and garner knowledge that we would not have normally exposure to.
Organizational – It denotes the ability to plan and prioritize work, and handling changes on our own or helping to guide our team on new directives. Deciding what is important to focus on and getting it done is a crucial aspect of this skill.
Flexibility and Adaptability – It denotes the ability to work under pressure, cope with stressful situations, and meet deadlines. Organizations are looking for employees who are energetic, capable, and easily adaptable to the working conditions and existing team culture. Adopting new technologies, new processes, and new philosophies quickly will enable us to succeed and climb the ladder faster in any organization.
These skills in demand do not follow a particular order as it varies according to every organization. However, we need to work on these skills in demand to equip ourselves better for the next job we apply for.
We can develop these skills in demand from the comfort of our homes using different online learning platforms such as Udemy and Lynda.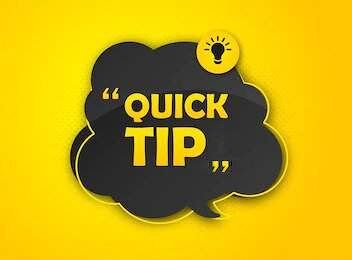 Always gathering information about a particular industry and researching the organization we are interviewing with such as the products or services they sell and how they rank in comparison to their competitors, will keep us in good stead. Besides, we have to ensure that we know exactly what skills the employer is seeking for that particular job profile.
Check our life-transforming career building, skills training, and personality development articles and courses.
Our articles on leadership will inspire and motivate you to set direction, draw strength from adversity, drive positive change, improve team performance, and achieve goals effectively and efficiently.