Being at the feet of Jesus will change our lives, inspire and encourage us to do great things, and challenge us to live a Christlike life by learning from the Master Himself. Being at Jesus' feet is a picture of humility and subjection. We will obey God's word that manifests our loving acceptance of the will of the Almighty One. Some of the blessings found at the feet of Jesus are learning, forgiveness, and burdens relieved.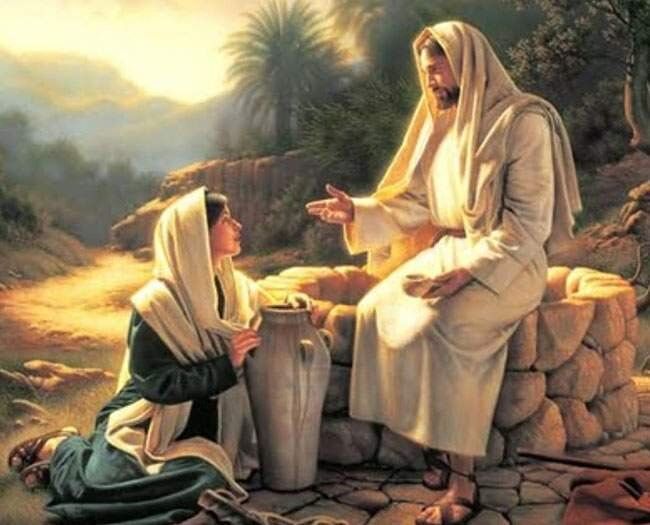 The Story of the Samaritan Woman
Let us now discover the story of the Samaritan woman and understand the joy of being at the feet of Jesus Christ.
Benefits At the Feet of Jesus
Let us now discover three important benefits we acquire at the feet of Jesus.
When we are at the feet of Jesus, we are assured of God's presence and power in our lives. Our redeemer is omnipotent, and with Him all things are possible. We can overcome trials and temptations in our lives through the guidance and support of Christ.
When we are at the feet of Jesus, we are comforted as He is with us in every situation. The Son of the Living God is not like humans who will run away from us at the slightest sign of danger or when we endure hardships. He will always stand by us, giving us an everlasting shoulder to lean and cry on. Christ will pick us up and help us move forward. We should be at His feet always so that He will show us the way as He is the light to our path, and we do not have to unnecessarily struggle during the dark times of life.
When we are at the feet of Jesus, our faith is restored, and our mind is renewed. It indicates our intimate relationship with our Creator. Being at the feet of Jesus will make our minds still and put our hearts to rest, which is filled with anxiety and fear, as we can hear Him speaking to us. When our Savior speaks, our minds are calmed, and our spirits are lifted.
Being with Jesus, we can forget about the cares of the world, find food for our souls, and have strength for this journey on Earth. We have to make being with Jesus a priority in our lives as we can find true fulfillment and contentment in this place of stillness.
Our Online Sunday School showcases valuable scripture lessons, animated Bible stories, interactive quizzes, mind-blowing facts, simple crossword puzzles, favorite Sunday School songs, and much more. Please share these amazing resources with your friends and family.