Let us now discover 21 Inspirational New Year quotes that will motivate us to start the year on the right note, help us focus on God's greatness, and give us insight into our Creator of new beginnings.
We should reflect on all of the wonderful things that God has done for us in the previous year as we begin a new year. It's also vital to recall how the Heavenly Father has aided us in our trials and temptations and raised us when we've been down.
When we encountered challenges, our Lord has proven to be a reliable ally. He has been on our side for the entire year, and we should be thankful for everything He has done for us up to this point. Our Creator will undoubtedly shower us with joy, laughter, fond memories, and success in all of our undertakings this year.
This is a season of renewal, when we can start our lives over with a clean slate. God is our source of inspiration, and these inspirational New Year quotes come from religious men and women who have utilized or are spending their time on this planet to serve God and humanity.
These inspirational New Year quotes will inspire us to live the year that God has planned for us and to begin anew in every part of our lives. With the guidance of the Absolute One, these inspirational New Year quotes will also allow us to reflect and develop ourselves in order to be the best we can be.
We must be prepared to live another year under God's gracious guidance with Him as our leader. We should continue to thank Him for the happy times, bless Him for the busy times, trust Him in the difficult times, and praise Him in the peaceful times.
We hope that these inspirational New Year quotes will help people kick off the new year in the best possible way.
Inspirational New Year Quotes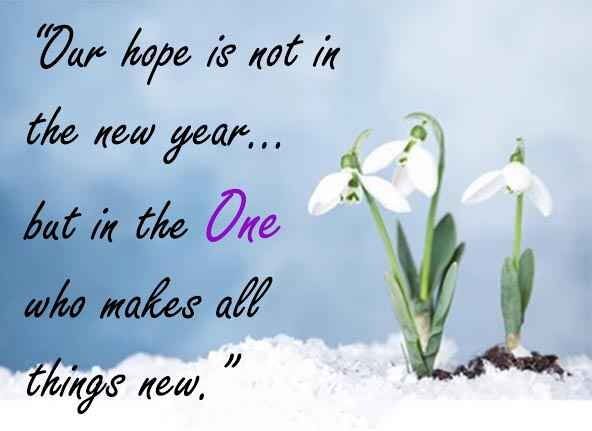 We hope you enjoy our collection of inspirational New Year quotes, which may encourage you to achieve great things for God and His creation. This year, we wish you all the best in terms of success, happiness, prosperity, and love.
Thank you for taking the time to go through this post. It's now your turn to speak up. What major event do you have planned for this year? What quote motivates you to achieve your objectives?
Let's get some friendly banter going in the comments. To leave a comment, ask a question, or simply say hi, scroll down. Please share this article if you really enjoyed it.
Check our amazing collection of quotes that will inspire positivity, happy feelings, serenity, and spirituality. Our motivating quotes will boost your spirit and put you in the right frame of mind as you start your day.